When it comes to a Video project, the pre-production is one of the most important parts. 
It'll take a huge chunk of your time and your budget if you decide to make changes on set or during editing. The last thing you want is to have to do a re-shoot on something that could have been captured the first time around.
11 QUESTIONS TO GET YOU STARTED: VIDEO PROJECT CHECKLIST
We want your project to go as smoothly as possible, which is why we've put together this Video project checklist to help you get everything together before work begins. For us to provide an accurate estimate, this is what we'll need from you.
1. What kind of video are you looking for? How-To? Tradeshow? Broadcast? Corporate? Sales? Social?
All of these types of videos are shot differently with varying size crews and will determine how much time to allocate to the shoot.
2. Do you have scripts and storyboards?
Having a script and storyboard is one of the most efficient ways for us to be able to quote your job as well as efficiently shoot your video. Storyboards will also help to determine whether we'll be shooting in studio, building sets or searching for locations. If you don't have a script and storyboard let us know, we have amazingly talented people we partner with who can help you out and create them based off your direction.
3. What is your timeline and budget?
Timelines can turn a very easy production into a very hectic and chaotic production. Knowing deadlines and release dates will help us to schedule accordingly by allocating the production team members needed; allowing us to execute your production according to your timelines. Likewise, if budget information is available to us, we can customize a solution to fit your needs. From a video production standpoint, there are many ways we can achieve what you may be looking for. Budgets drive what is possible.
4. How Long is your video?
The length of the video will determine how much time it takes to edit.
5. Does your video need Motion Graphics or Animation?
If so, are they supplied design files, or do we need to create them? We need to know this up front so we can determine budgets accurately.6.
6. Do you have reference videos/color/techniques?
References allow us to see similar videos, images etc. that give us an idea of what look you envision the video as having. The more we see, the better we can be at hitting what you are looking for.
7. Do you need Talent? Paid or Existing?
If your video needs talent, we will cast them for you. If you have existing talent, we can certainly accommodate them as well.
8. Do you need a makeup stylist and set stylist?
Generally, by the time we have answers to the above questions, we'll be able to guide you in a direction on whether you'll need any stylists. If you have someone specific in mind, please don't hesitate to let us know.
9. Does your video require Voice-Over talent?
We can help you find someone or use the person you have used in the past. For reference 125 - 145 words per minute is pretty standard.
10. What are the Final Deliverable Specs?
Especially for Broadcast, each station has their own specs to upload.
11. Will the video need a slate?
If so, do you have the ISCI code? If not - we can create one for you.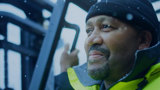 CONTACT TRG ABOUT VIDEO SERVICES
Now that you know what you need to prepare for your video project, it's time to get started! We hope you decide to move forward with TRG Multimedia on your video project. We've worked with clients across the globe and can turn your marketing ideas into a reality. Feel free to contact us anytime if you have any questions, comments, or simply want to chat with somebody interesting and check out our Video Reel to see examples of projects we've completed for our clients.