When it comes to a CGI project, the pre-production is one of the most important parts. It'll take a huge chunk of your time and your budget if you decide to make changes in the final hour.
CGI PROJECT CHECKLIST
We want your project to go as smoothly as possible, which is why we've put together this CGI project checklist to help you get everything together before work begins. In order for us to provide an accurate estimate, this is what we'll need from you.
1. Scope of Work
How many knockouts do you need? 360 images? Any animation? Additional angles or finishes? What should the final image resolution be? Let us know up front the exact deliverables you'll need so we can be prepared for the entire scope of the project.
2. File Types
What file types will you be sending us to work with? And what file type do you need delivered to you at the end of the project?
CAD file types: three of the easiest file types for us to ingest are IGES, STEP, or Pro-E.
2D file types*: we accept .dwg and .dxf 
*If 2D file types are provided, there will be additional project costs due to necessary modeling work.
If you aren't familiar with these file types, we can work with you to find them or find someone within your company who can provide them to us.
3. Reference Files
Gather all available reference files that will be useful to us while we work on your CGI project, such as:
Illustrator files
Photographs and other images
Brochures
Websites
Etc.
The more prepared and knowledgeable we are up front, the better your final image will be.
4. Samples
Any products, prototypes or finish samples will be immensely helpful to us as we work on your CGI project. Physical samples can allow our team to make your CGI project as realistic as possible.
5. Deadline
Please let us know up front if you have a deadline, so we can plan our work accordingly and meet it. Again, pre-production is especially important when it comes to meeting deadlines on a CGI project, so make sure you give us everything included on this checklist up front!
6. Budget
What's your budget on this project? To provide you with available options, we need to know what budget you can work with for your project. Budget information allows our team to come up with a plan to deliver you a creative, quality CGI project without breaking the bank. Once we have your budget information, we can provide you with options so you can make an informed decision about your project and the best way for us to proceed with the imagery you need.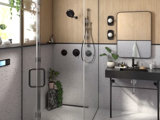 CONTACT TRG FOR CGI SERVICES
Now that you know what you need to do for your CGI project, it's time to get started! We hope you decide to move forward with TRG Multimedia on your CGI project. We've worked with clients across the globe and can turn your marketing ideas into a reality. Feel free to contact us anytime if you have any questions, comments, or simply want to chat with somebody interesting and check out our CGI portfolio to see examples of projects we've completed for our clients.