"Honestly, the project seemed insurmountable - we had to build and shoot 28 sets in 2 weeks. TRG had the capabilities, organization, and attention to detail to not only pull it off, but execute it perfectly.  Not only that, but we had a great time doing it. From top to bottom the whole group was amazing."
Matt Metzger
Account Supervisor | The Adcom Group
The Client:
AkzoNobel - is a Dutch multinational, active in the fields of decorative paints, performance coatings, and specialty chemicals.  Headquartered in Amsterdam, the company has activities in more than 80 countries, and employs approximately 47,000 people.  Sales in 2014 were EUR 14.3 billion. AkzoNobel's portfolio includes well-known brands such as Dulux, Sikkens, International, Interpon, and Eka.
The Adcom Group - Founded in 1990, The Adcom Group has grown steadily to accommodate the needs of clients and the growing complexity of marketing.  Adcom Communications is a traditional advertising agency. Optiem focuses on digital marketing (web design, development, online content, mobile, SEO etc). Uppercut Motion + Sound provides clients with a full service audio|video studio. Landau Public Relations is the PR arm of this full-service marketing firm.  The Adcom group is four companies and a team of 120 specialists that can handle any and all aspects of today's marketing strategies.
The Project:
Show off Glidden paint colors and paint effects in over 30 custom and unique rooms (furnished and propped) to be used for print and video
Rooms had to be designed, propped, and furnished for specific personas
2 month time frame from conception to final
TRG and representatives from Akzo Nobel, Glidden, and Disney all had a say in decisions and approvals - while being located across the country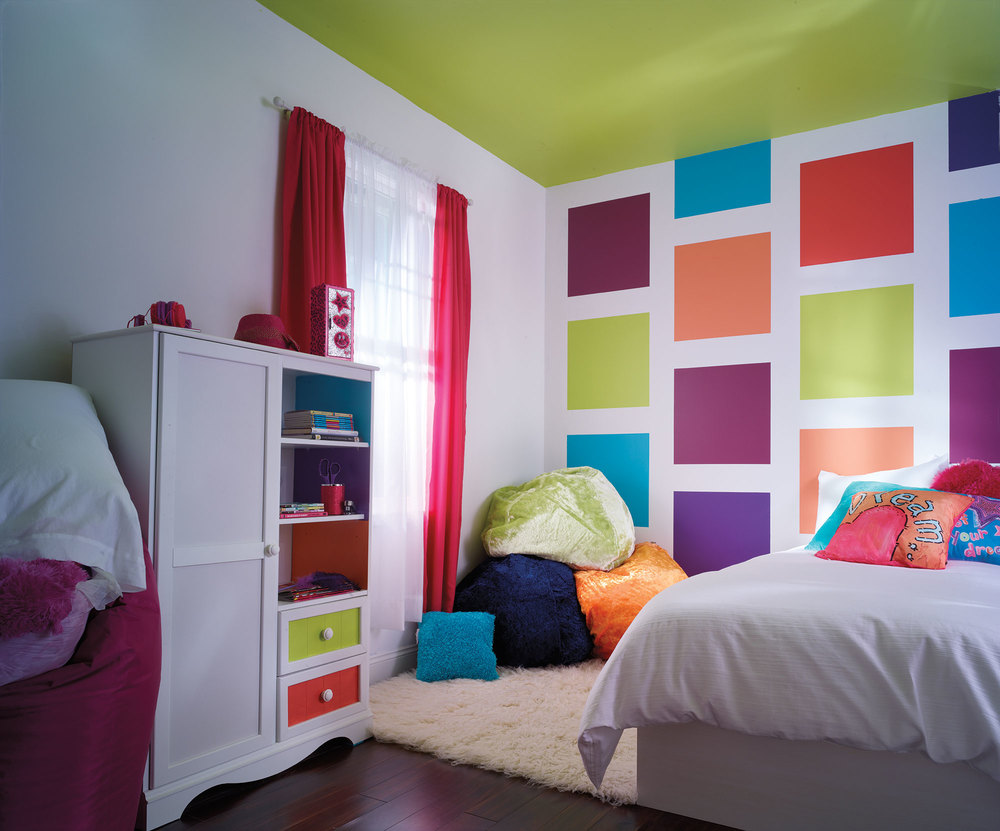 The Results:
Photography - 40+ HiRes images
Video
The Challenges:
Scale: 
We knew immediately that this project was going to be huge and would have an immense amount of people and pieces working in tandem.  The only way this project would work is if every detail was planned out and meticulously managed.  We didn't have a timeline that would allow unscheduled delays and problems, so these sorts of issues had to be minimized by careful planning, scheduling, and management.
Space Required:
When you are building upwards of 30 different sets, available space will undoubtedly be a challenge.  We have a very large studio here at TRG, however there was no way we could fit 30 sets inside.  We sat down and knew we had to figure out a way to build, paint, style, and photograph these sets all within a strict timeframe — without the space to do so all at once and a budget that would not allow for the renting of a warehouse or other large building.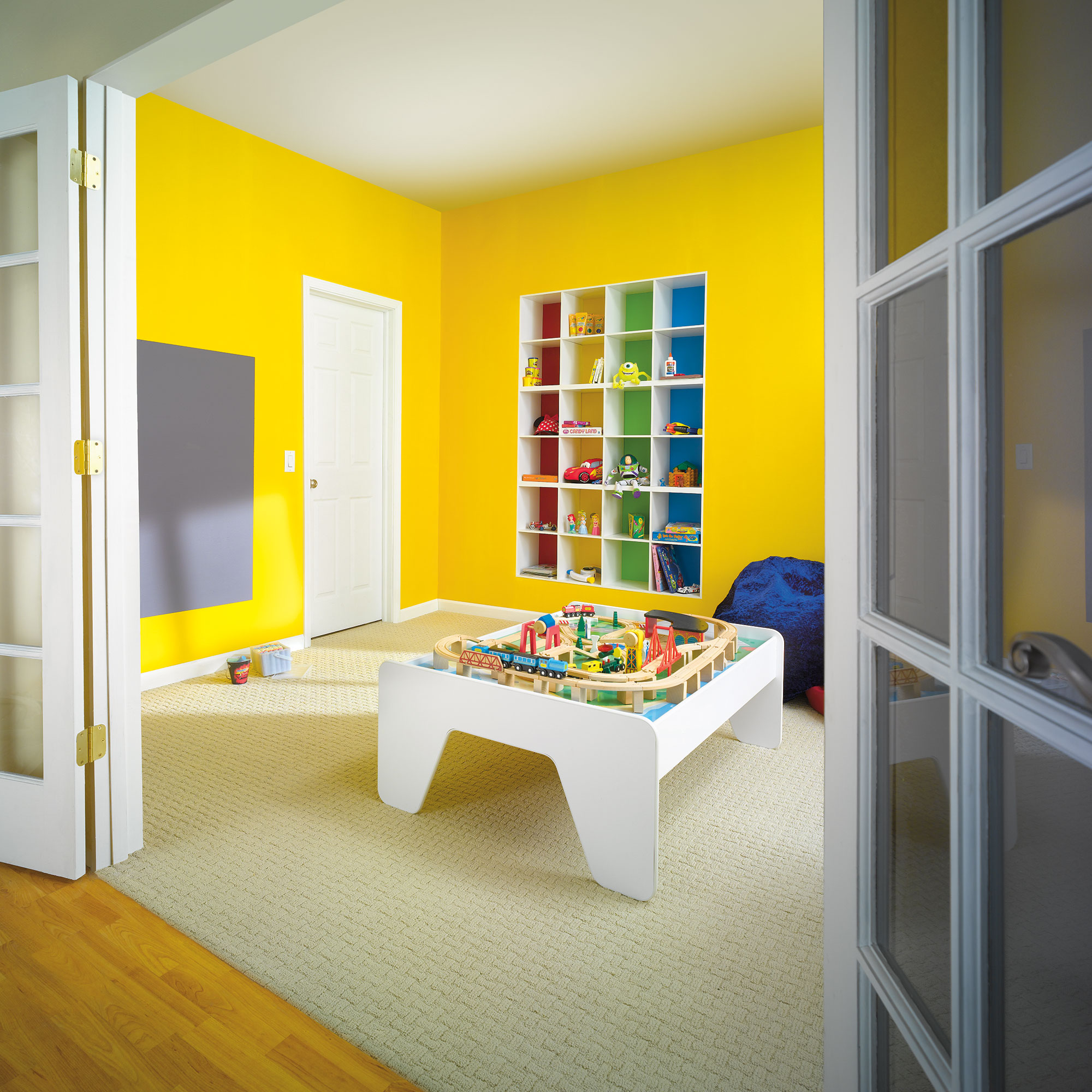 Turnaround:
There was a very aggressive timeline that needed to be followed as well as numerous touch-points during the project where approvals had to be made from the agency and multiple companies whose brands were involved (Disney, Walmart, and AkzoNobel). Once again, the planning upfront as well as constant monitoring/managing of the schedule and timeline was critical in the success of the project.
How TRG Multimedia Helped:
Adcom came to us with a project for AkzoNobel that was a collaboration with themselves and The Walt Disney Company with images to be used in Walmart.  It was an exciting undertaking and TRG knew the management aspect of this particular project was going to be a considerable hurdle we were well equipped to overcome.
The client/agency would handle the storyboards and design of the rooms while TRG figured out the logistics of getting it all done within the allotted time as well coming up with the creative photographic elements such as lighting/propping etc…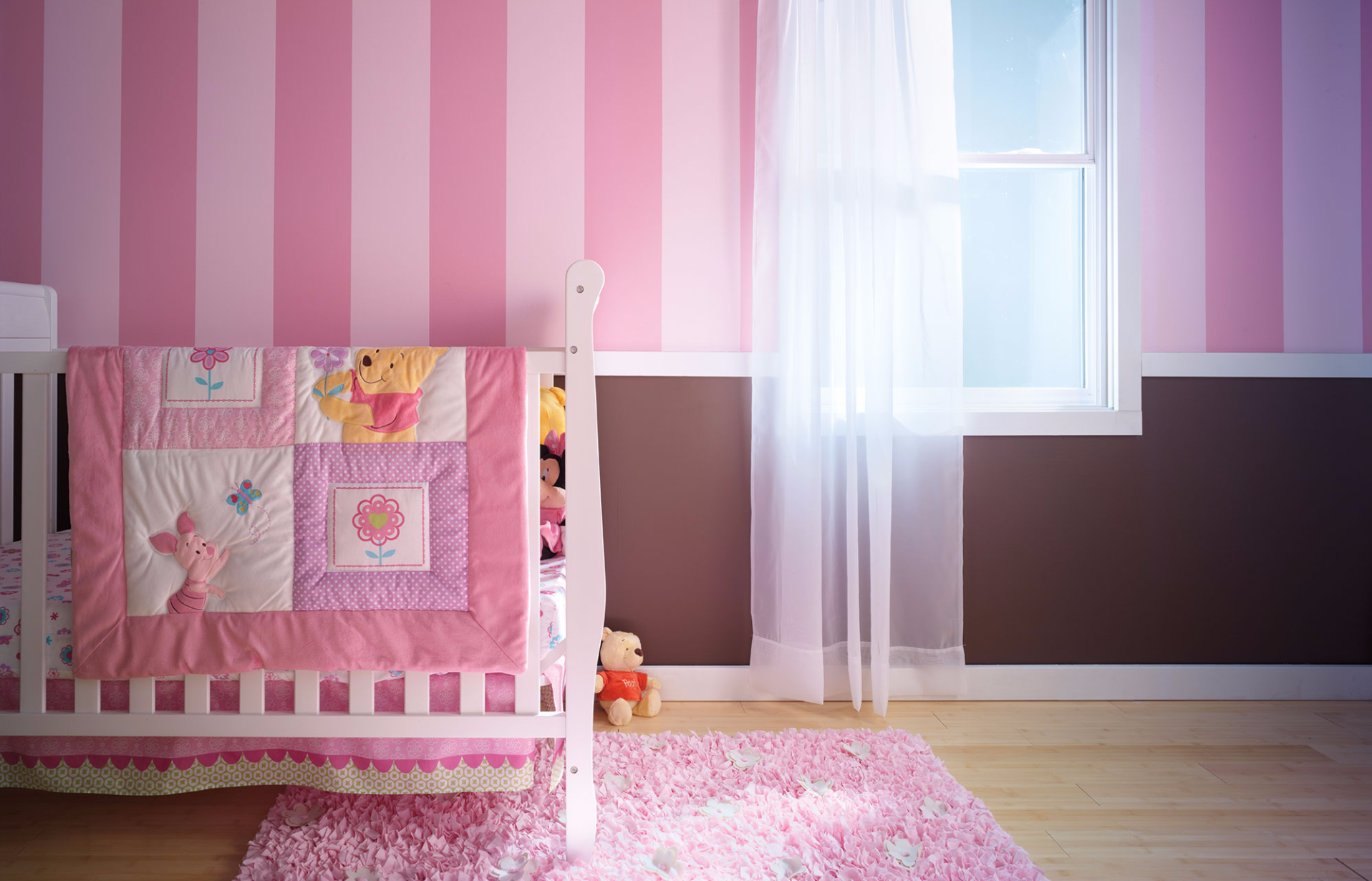 When planning out how TRG would handle the placement of the sets it was important to take into account the details of the project as well as the needs of the client.  It was expressed that they did not want any set to be similar to another — so often they would need to be deconstructed after the images were taken.  Because of this requirement, as well as the aggressive timeline and other logistical issues, we setup 6 sets in a grid and had different crews rotating around the grid performing specific functions.  One set would be constructed while the next set was being painted.  The set after that was being propped and styled while the next set was being lit, the next was being photographed and the last set was being resurfaced or deconstructed.
To further add some hurdles in this process, there were very specific instructions for some of the paints because the paints created different effects on the walls.  If the instructions weren't followed, the effects would not be ideal and we would have to redo the painting/effects — something we didn't have extra time allotted for.  Some paints had to dry for a whole day.  Some had to dry for at least one hour but no more than 4 etc…  All of these variables had to be taken into account, planned, and executed flawlessly or the timeline would suffer.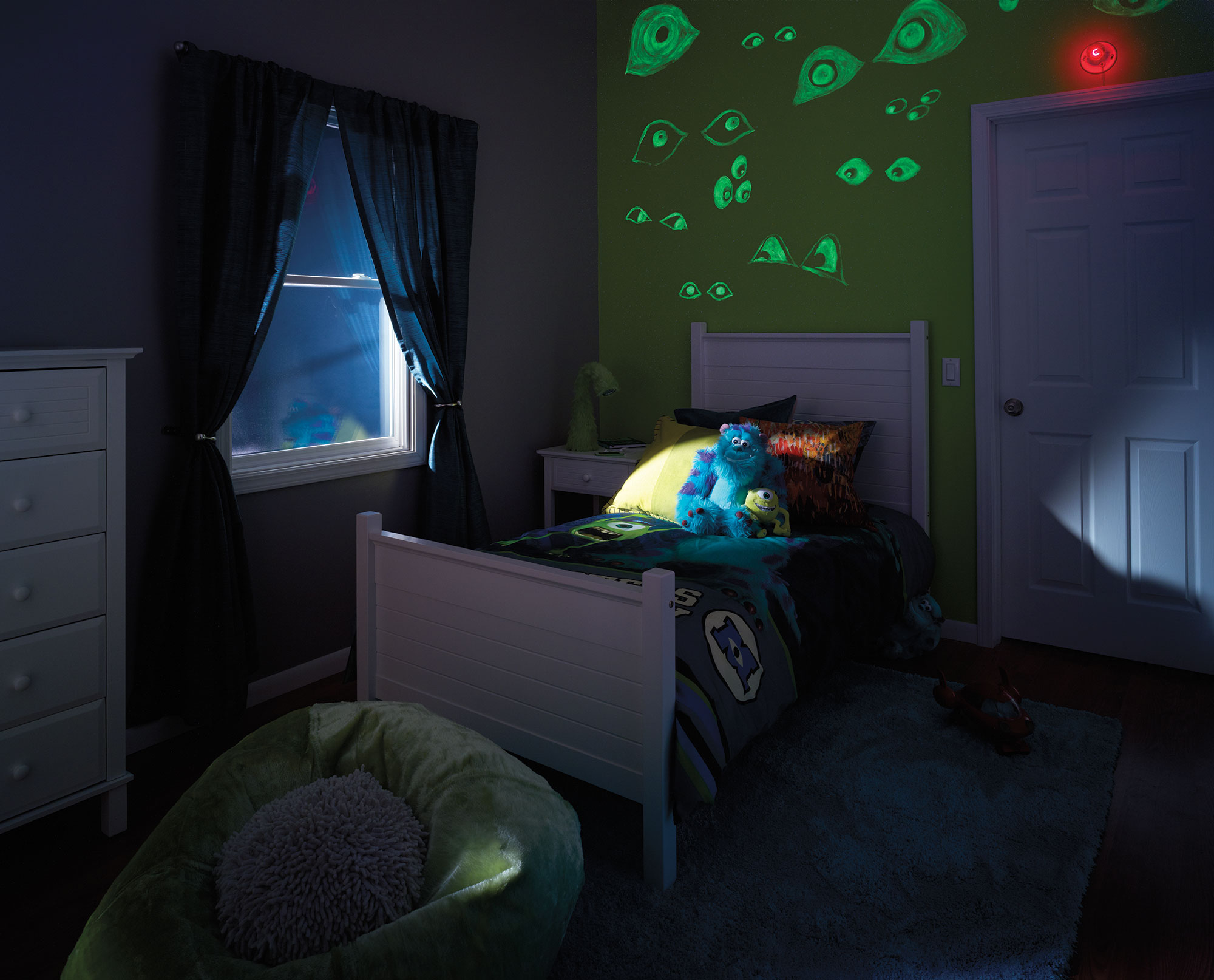 Because of the immense amount of props that had to be used (and therefore purchased and tracked) TRG hired a Prop Master to make sure everything prop-related was taken care of.  TRG also rented a space to store the props.  The Prop Master was in charge of the entire prop inventory, would check-in products, have replacements available if needed, ship from storage location to studio when needed, remove from studio, repackage as necessary, and return.
All of the room sets were aimed at different types of people.  From little princesses, to tween athletes the rooms had to reflect those personalities.  From color to props to even the way the room was lit was all important.  Adcom had created personas for every room and it was extremely beneficial for everyone involved to have these personas to reference when making creative decisions. Color is also extremely important when the product is paint.  All of the paint samples were measured by a spectrophotometer and then translated into digital colors, so we knew that each paint color would match perfectly in real life to the image.  TRG did extensive testing before the project was live, to make sure we could light the paint effects in a way that really translated into print.  If the paint was glittery, we needed to make sure that came across in the final image and didn't look noisy or fuzzy.  The photographers and retouchers worked tirelessly on these tests before the shoot to ensure that we would be able to achieve what the client wanted, but also did it in the most efficient manner.
Communication was key.  TRG worked hand in hand with Adcom and AkzoNobel.  By the end of the shoot, it wasn't TRG, Adcom and AkzoNobel, it was a fluid and cohesive team working together to achieve the same goal.  If shooting started at 7am or lasted until 2 in the morning, the whole team was here.  No task was too menial for anyone.  Everyone chipped in and was glad to help with whatever was needed.  Everyone held the project's success above all else and the atmosphere of teamwork and partnership was undeniable.  When projects run like this, the positive effects they have on the people and project as a whole is immeasurable.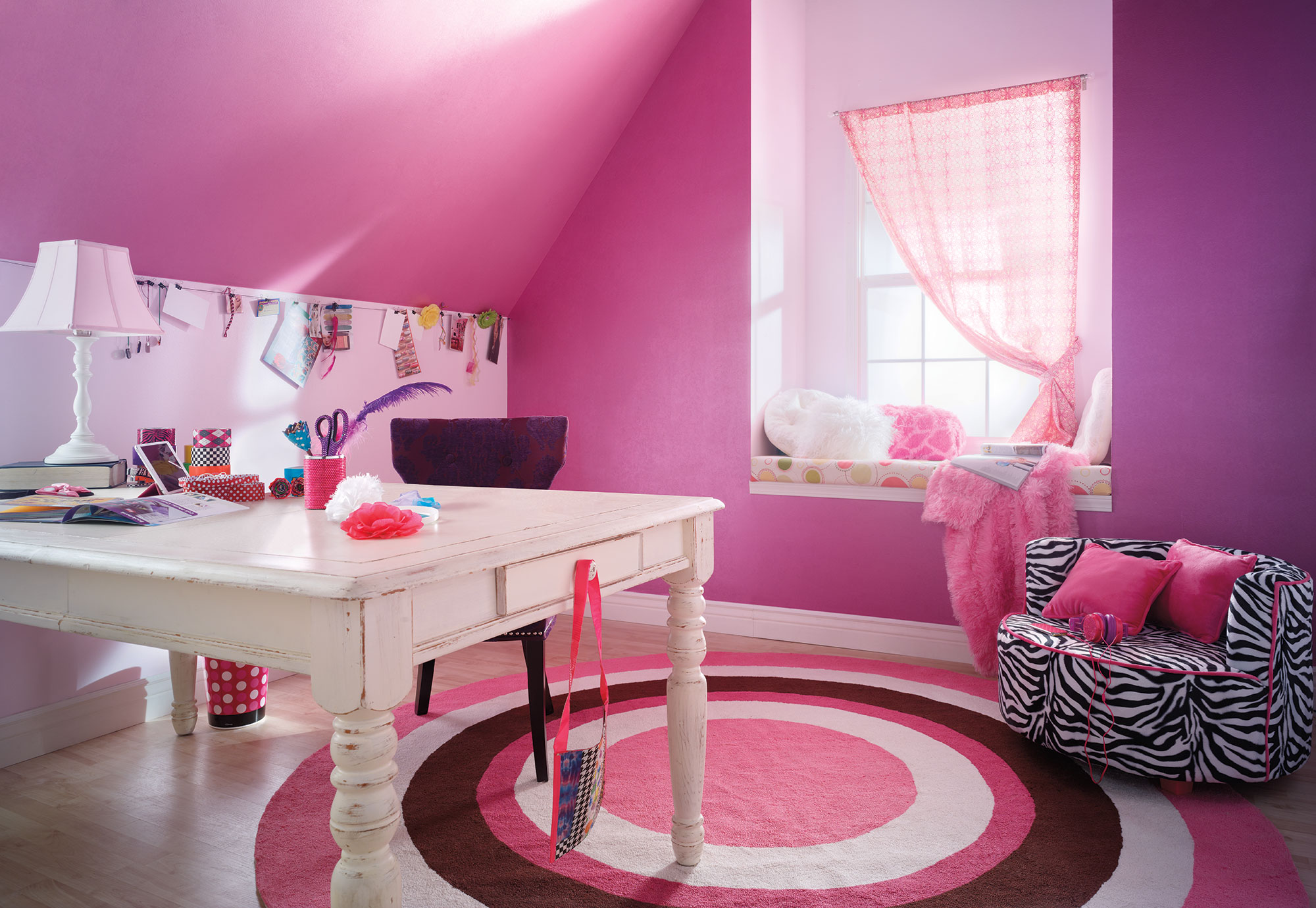 In the end, we finished on time, all deadlines were met and everyone walked away knowing it was one of those really good projects you are proud to be involved in.  The printed pieces and videos looked phenomenal and everyone was pleased.  TRG still uses these images for promotional material when applicable — the images are that good.
"I couldn't recommend TRG highly enough.  Placing a project in their hands is pretty much guaranteeing success.  They are collaborative and creative and one of the easiest and best vendors I've ever worked with."
Matt Metzger
Account Supervisor | The Adcom Group