When you're visiting TRG Reality for your photo/video shoot, we understand that it can be stressful to be away from your own office. You have to hold that meeting, make that conference call, send out those project specs, and of course you have to eat! We can provide for all of that and more, which is where Lexi Verbos, arguably one of TRG's busiest employees, comes into play. Below are just some of the items TRG Reality provides to our clients, and that Lexi can take care of for you whether you're here for one day or several.
Food/Snacks/Drinks
Lexi will make sure that our cupboards are chock full of all sorts of snacks, from fruits and nuts to cookies and pretzels. She'll also make sure the refrigerator is fully stocked with water, pop (or soda, depending on where you're from), iced tea, etc. For breakfast, Lexi will make sure we have bagels and/or pastries on hand, and in the afternoon she will arrange for lunch to be catered in from some of the fantastic local cuisine we have here in the CLE. Have a food allergen or special request? Let Lexi know ahead of time and she will make sure you are happily provided for. 
The Green Room/Computers/Office space
Though you are away from your own office, we have oodles of available space you can temporarily claim as your own while you are with us. Lexi keeps our private Green Room and other office areas fully stocked with all of your office supply needs. We also have computers, telephones, and Wi-Fi at your disposal. Additionally, we have a few newly renovated sitting areas in case you just need some time to relax. Our casa es su casa!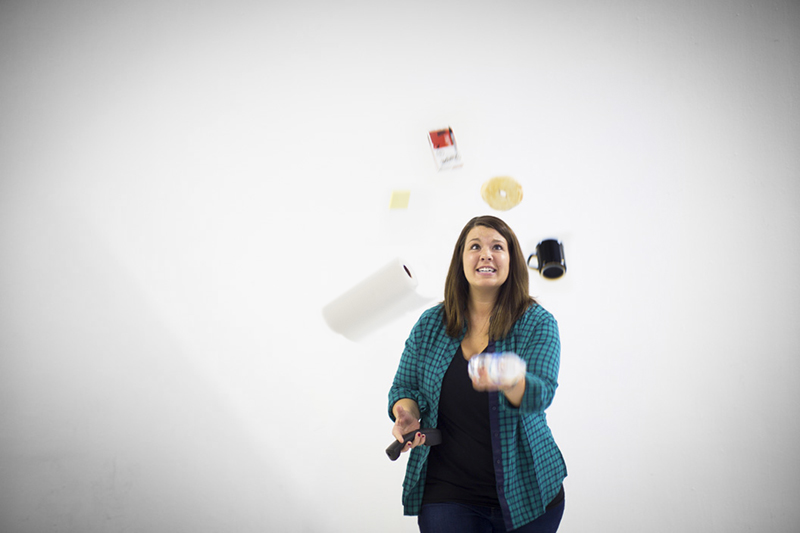 Conference Room
Our bright and unique conference room is a shining new edition at TRG, and we are proud to share it with you. The huge reclaimed-wood table seats 12, perfect for that conference meeting you simply can't reschedule. Like the Green Room office space, our conference room has doors so it can be easily made into a private room. Wi-Fi is already built in as well as electrical outlets right at the base of the table in case you need to charge your phone or laptop. 
Sitting Area
Our lobby sitting area, conveniently located across from Lexi's desk, is newly renovated and oh-so comfortable. If you need a place to relax, take a phone call, or send a few texts, this is the space for you. Bonus points: Lexi has a candy dish on her desk you can (and should) feel free to pilfer.
Light Booth/Proofer
Our light booth is set to view proofs at D65 and D50. We also have an Epson Stylus Pro 7900 with attached spectrophotometer proofing system to print out your proofs and help match colors to products. We don't have to waste your valuable time sending anything out to a printer since the simulation is as close as it gets to what the final print should look like. Using both the booth and proofer, we can ensure on-site that we are getting the most accurate reading for color matching as well as optimal viewing conditions so you can accurately see what your final printed shots will look like.
Coffee Beans and Bags
We love our morning mojo at TRG, so Lexi always makes sure we are fully stocked with Erie Island Coffee Co. coffee. It's hard not to get addicted to that rich, liquid gold, so Lexi will send you home with your own one-pound bag.
Courier Services
Need to courier over a product from your office or need to send something to your agency? No problem! We work exclusively with First American, so all you need to do is let Lexi know what needs to be shipped/received, and she can arrange that for you.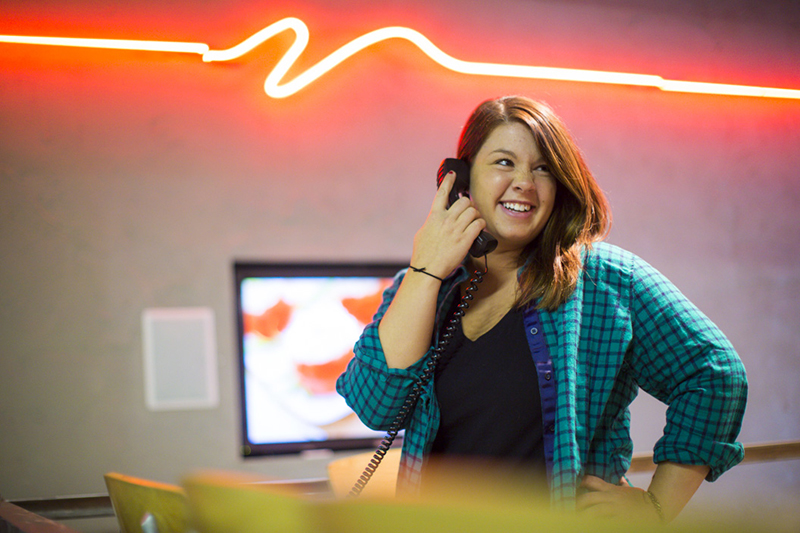 Prop Warehouse and Workshop
The benefits to having a prop warehouse and workshop on site are seemingly endless. We have an incredibly wide range of items in storage, and can easily switch pieces out if you're not happy with how things have initially been set up in your shoot. We can also build sets on site (or additional props for that matter) with our fully functioning wood shop. Further more, if we don't have something you need, we can send Lexi out on a scavenger hunt.  
Medicine Cabinet
We're all human, and though we like to think of ourselves as impervious to illness, sometimes that just isn't the case. Having said that, Lexi makes sure we are always supplied with a variety of pain relievers, antacids, and cold medicines to nip in the bud any bug or headache that's threatening your project time.  
Miscellaneous Services
During special occasions (anniversaries, wrapping up a long shoot, etc.), we like to celebrate with a few exceptional services. From birthday parties with cake to bringing in a masseuse for the day, Lexi has planned it all. Visiting the studio from out of town? No problem. Lexi can also arrange for transportation to and from your hotel if necessary. 
Kid and Learning friendly
Last but certainly not least, TRG Reality is a kid-friendly environment. We once had a client bring her son with her who was interested in the business, and he happily spent the entire day going from room to room studying all of the cool projects our employees were working on throughout the day. Lexi has also arranged for us to host high school and college students who are interested in shadowing people in the photography/CG industry. At TRG, we're not just a studio; we're also a learning environment.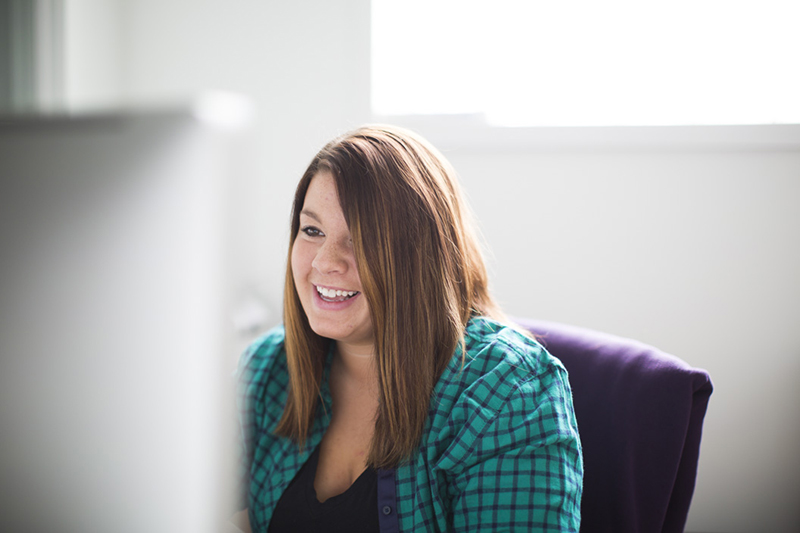 If all of that isn't enough, our girl Lexi is in charge of so much more. In addition to the above-mentioned services, she also helps with social media, answering phones, data entry, invoices, bills, credit cards and a multitude of other odd jobs. She also has to put up with the ridiculous antics of our retouchers on a daily basis (and they are crazy). Lastly, she makes the most amazing banana bread cake that is one of the joys of the studio. Ask her to make it and she will!  Seriously, ask her to make it every day so we get to eat it more often.
We pride ourselves on being a full-service studio in which our clients feel comfortable, safe, and happy. So sit back and relax, or take care of business, or steal some candy from Lexi's desk; we'll take care of the rest.