MEET MILO: TRG EXPANDS CREATIVE POSSIBILITIES WITH NEW MOTION CONTROL ROBOT
You don't grow from a humble photography shop with a few employees into a top-down 160,000+ square foot content creation studio working with major brands without a few investments. Stunning visual assets don't happen on their own, which is why we've added more talented people, stock sets, and plenty of studio dogs to keep raising the bar of compelling, quality content (also, dogs are great).

TRG Multimedia Focuses on Service
At TRG Multimedia, our focus has always been on service. We strive to ensure that our clients have world-class commercial photography, CGI & video content and guarantee that they receive world-class service.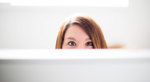 When you're visiting TRG Reality for your photo/video shoot, we understand that it can be stressful to be away from your own office. You have to hold that meeting, make that conference call, send out those project specs, and of course you have to eat! We can provide for all of that and more, which is where Lexi Verbos, arguably one of TRG's busiest employees, comes into play. Below are just some of the items TRG Reality provides to our clients, and that Lexi can take care of for you whether you're here for one day or several.