CATEGORY: MOTION GRAPHICS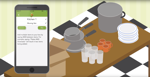 Script vs. Outline: Which is Better for My Video Project?
The original draft for video projects can come in all shapes and sizes. Find out how your initial script or outline impacts your business' video.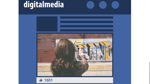 Digital Media is quickly becoming some of our studio's favorite projects. Recently we created a super cool reel to showcase our recent Digital Media projects that we'd love for you to see.