Last fall TRG Reality teamed up with Wyse Advertising to create kiosk ads for Medical Mutual in Greater Cleveland.  The ads featured the signature look of our favorite football team's colors and helmet stripes.
Whether we were bleeding orange, brown and white or having it for breakfast, our team was able to create the look that Wyse and the client were looking for.
Orange, Brown and White for Breakfast:
For the image of the fried eggs, we shot multiple iterations so we could optimize the oily spatters, which added drama and texture to the shot.  Additional shots were then taken specifically to get the egg whites and yolks to look as appetizing as possible and achieve the proper focus.  Once the exposures were finished and composited, the Cleveland Browns' orange, brown and white stripes were added. 
Bruce Jamieson, our senior retoucher, said, "This shot was a lot of fun because it merged our studio's fantastic food photography, of which we have years of experience, with the Cleveland Browns — a mélange that doesn't often occur."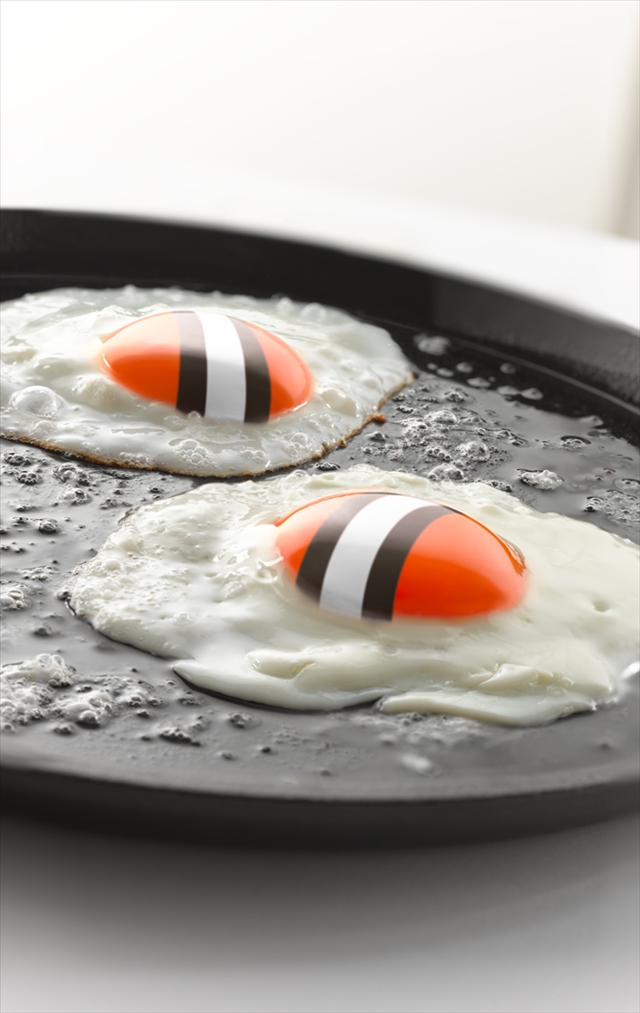 Browns in Our Blood:
In order to give the illusion of bleeding orange, brown and white in this image, we took many close-up photos of a model's arm at an extremely high resolution. We then shot the photo with the bandage, brought out a syringe, and filled it with blue acrylic ink. The ink was sprayed just above the bandage, and several dozen photos were captured of the ink dripping down the arm. The digital retoucher then selected the best-looking drips and composited them with the bandage and arm. Last but not least, he used his magic to change the blue ink to Cleveland Browns orange, brown and white, and the unique image was finalized!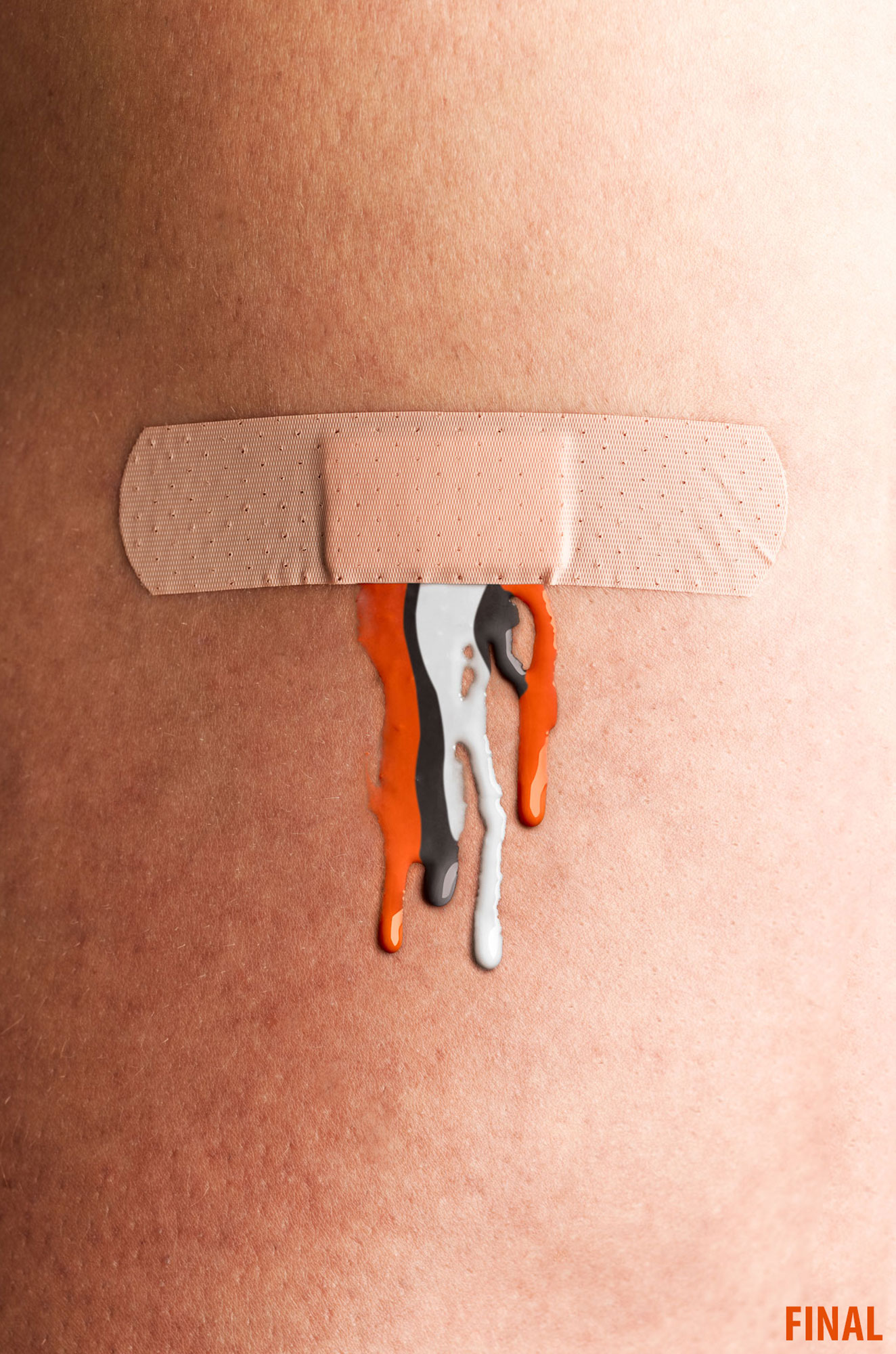 Both ads were also nominated for an American Advertising Federation Cleveland, Addy Award. Good luck Wyse Advertising. Bring home the gold!